In collaboration with Max Hospital & Synergy Hospital, our medical facilities ensure routine check-ups, recovery lounges, general wards, and isolation wards for comprehensive health care.
The Medical Centre is equipped with:
Routine Checkup
General Ward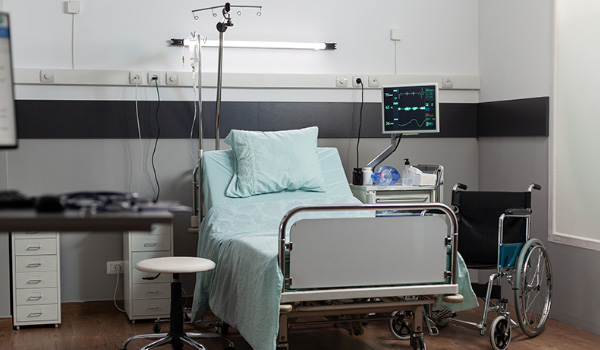 Isolation Ward
Recovery Lounge
The nurses and the GDA are available round the clock for best assistance and medical aid. Eye, ENT, Dental and Skin check-ups are organized periodically. A routine Cardiac screening is done for all boys at least once a year. Complete check-ups are also carried out each quarter to ensure that our children are always in the best of health. Routine health concerns are normally attended to during specified clinic hours. After hour calls are reserved for significant medical issues. In case of emergencies, a well-equipped ambulance is available for immediate evacuation to the nearby Max Super Speciality Hospital or Synergy Hospital.
---
Pupils are discouraged from keeping medication in the dorm for intermittent self-administration in order to minimize any possibility of misuse by the student or others.
---
Medical Bills are incorporated into your Imprest Fees.
Emotional Well Being
Emotional wellbeing inspires self-care, relaxation, stress reduction and the development of inner strength. We help our students to learn and grow from their life experiences, encourage sound decision making and educate them to have zero tolerance towards bullying. Throughout their stay in the School, we inculcate in them positive attributes in life such as, resilience, owning responsibility, compassion, mindfulness and gratitude.